Despite being the 'people's car brand,' Volkswagens' has long stepped away from its straightforward simplicity. Things can get confusing when you dig deeper into this brand's list of models even more so if you own a rare variation of a common chassis. That's where VW VIN decoder comes in handy. Today we'll discuss what these online tools have to offer, how useful they are, and how to use them to decipher your Volkswagen chassis.
VW VIN Decoder Intro – Making Sense of the Code
Every car has a VIN. It's a standardized serial number of sorts used across the automotive industry that tells us where the car was made, by whom, and several other basic pieces of information. However, car manufacturers are required to use only the first portion of the VIN in a uniform way. The rest is left to be used at the car manufacturer's discretion.
It is this non-standardized portion of a VIN that can tell you a lot about the car you're driving. This is especially important for vehicles that have gone through a number of evolutions both vertically and laterally. If there's one brand that has a bunch of models and variations of said models, it's the Volkswagen.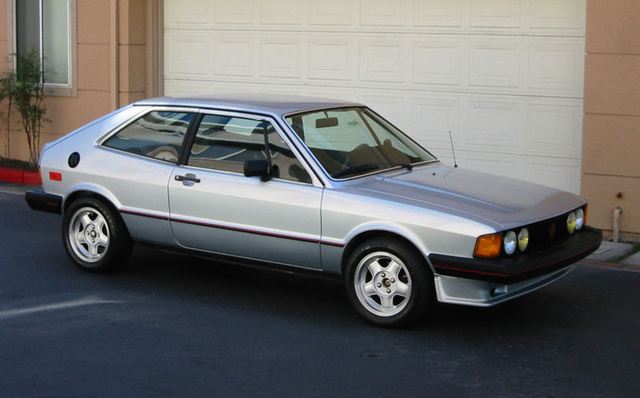 Why Use a VIN Decoder?
Different cars are built for various applications. A Golf R isn't necessarily something a frugal driver wants to own. Similarly, a small turbodiesel version of the same Golf isn't necessarily something a car enthusiast might be interested in. Yet, both of these cars share the same platform, chassis, and more.
Keep in mind that the difference between a Golf R and a Golf TDI is massive. Things get much, much subtler in the VW world. This sheer amount of different models can lead to some confusion, especially if VW used different parts and components across different variants. For example, two very similar engines could use two different belt tensioners. Situations like these aren't uncommon.
Naturally, if you're all about that dealership life, knowing your car's chassis variant may not be as crucial. However, it's a key piece of information for all of us DIY people. Wrenching on your own car requires you to know exactly what part to get. Running your VIN through a VW VIN decoder will give you that information.
The VW VIN Complexity – Different Models, Chassis and Years of Production
Looking at the VW VIN layout can be rather confusing unless you know what you're looking for. We won't go into the specifics of VIN numbers in general as we've covered that subject in more detail here. However, we will address the unusual circumstances surrounding Volkswagen's VIN layout.
Every VIN starts with the manufacturer's identifier tag and the region where the vehicle is made. The same goes for Volkswagen. Nothing unusual about that. Where things get interesting are the next 3 digits.
Namely, Volkswagen runs blank filler tags in this place, ZZZ to be more specific, for most markets around Europe as well as Australia. Cars made in the United States are different. While it's not quite known why VW uses filler digits, to begin with, they've decided to use that space to define various body styles, restraint systems, and trim packages for the US market.
Digits 7 and 8 define the model of the vehicle. For example, 5K means that the car is an Mk6 Golf or Jetta, while 16 would make that vehicle a Beetle. Another quirky thing about Volkswagen's VIN layout is the fact that they don't use the check digit.
Universally found in the 9th place, this digit is used to validate the VIN for that specific vehicle. You could say that this is a safety feature built to prevent any tampering with VIN plates. For whatever reason, Volkswagen had opted not to use the check digit and instead places another Z character in its place.
The 10th digit is the year identifier. Volkswagen started by using a letter of the alphabet for every year of production beginning with 1980. Once they ran out of letters, they used numbers from 2001 to 2009. Here's the kicker, though. In 2010 they reverted to using the alphabet again.
In other words, you'll need to check the production year digit before you check the model digit as they won't necessarily give you the same results.
The last digit of universal significance is the 11th one in the row. This digit will tell you in which the VW factory built the car. It turns out that VW has enough factories around the world, current and former, to use up the entire alphabet and numbers from 0-9.
US models will carry the letter C in this position, which means the car was made in Chattanooga, TN. That being said, if your car was made prior to 1994, it might have a letter V in this position instead. VW used to run a factory in Westmorland, PA, until 1994.
Are VIN Decoders Safe?
There's this idea that giving out your VIN is somehow going to put you or your car at risk. That's not necessarily the case. We live in an age where sensitive data is targeted frequently and where people's identities are stolen, making these fears justifiable to a point. However, giving out your VIN exposes you to minimal risk, if any. There have been instances of VIN cloning, but that type of crime is far too rare and far too expensive for you to worry about. Especially for European cars.
Furthermore, VINs are often shared. When you go out to buy a car, having the VIN of a vehicle you're interested in is the only way to check its history, service records, and similar important information. If a seller refused to give you the VIN of the car you're looking to buy, there's a good chance something's iffy.
Is VIN Decoding Free?
It depends. Most of the VIN decoders out there use the basic VIN decoding service as a freebie. If you're trying to find out more about your car, such as accident history, possible recalls, and generally more significant information, you'll probably have to pay. We urge you to research a platform that you can trust and that is safe to use. There are plenty of them out there, for sure.
eEuroparts VIN Tool
If you're a customer of ours, you've probably noticed that we also have a VIN tool at our online store. However, this tool isn't a decoder. Instead, you can use it to find which genuine or aftermarket parts fit your specific vehicle. All you have to do is type in your VIN into the search bar, and you'll get a list of products that perfectly match your car.
Using the VIN tool isn't necessary. However, it is a far more accurate way of finding parts when a single model year had more than one version of the same car available. You'll generally get a much better search result using the tool.
If you have any questions regarding our VIN search tool or products within our offer, feel free to contact us via email. Our team of dedicated customer support representatives is standing by to offer assistance!